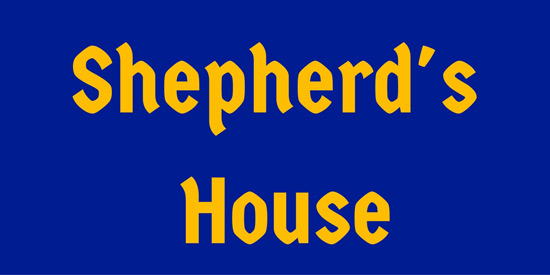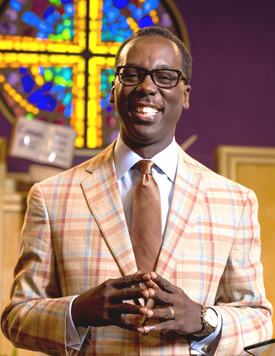 Now there were in the church that was at Antioch certain prophets which had been brought up with Herod the tetrarch, and Saul. As they ministered to the Lord, and fasted, the Holy Ghost said, separate me Barnabas and Saul for the work whereunto I have called them. And when they had fasted and prayed, and laid their hands on them, they sent them away.
Acts 13:1-3
Welcome to the Shepherd's House
In addition to shepherding the flock of More Than Conquerors Faith Church, Pastor Green has also been called and anointed an "Apostle for the New Millennium". His apostolic works include preparing ministers for the ministry through education and training. He has licensed and ordained over one hundred ministry gifts that have impacted the world.
A Word from the Apostle Steve Green
It has been proclaimed by many that I am a successful minister of God. Having survived catastrophic pilgrimages through the sweltering processes of purpose, many feel that I am well qualified to lead the masses through their valleys and wilderness.
I am certain that it is God that has placed a perpetual fire in my spirit to hover over the men and women who are called to conquer their past, cultivate their present, and create their future through a passionate, fathering structure that purposely assists them in reuniting with their destiny.
The kingdom of God is in a time where sons are awakening to find their fathers: those who either gave birth to them naturally or engrafted them into the fold of their anointing by reason of submission and purpose. My desire is to not have many sons, but to cultivate a generation of profound and passionate leaders who understand the preeminence of the glory of God and kingdom order.
If your desire is to simply be successful, then I am not the one that you should call father or shepherd. However, if your earnest desire is to unquestionably and unmistakably do the will of the Father, then your spirit has grasped the true desire of my passion, and we can walk as Father and son-Teacher and student as you fulfill your life mission and purpose.
I pray you find the peace of God now resting upon your thoughts and the spirit of God arresting your will as you prepare to enter into this holy and sacred consecration of being Fathered and Mentored by my life.
Apostle Steve Green
Shepherd's House is a ministry for the licensed and ordained In-house Ministers of More Than Conquerors Faith Church.
The Benefits of Covering and Covenant
Apostolic Covering

- The covering is a place of safety and help from the storms of life and ministry.

Apostolic Covenant Relationships

- in general refers to the interactions or communion between individuals or groups that share the same apostolic covering.

Apostolic Alignment

- Describes the perfect placement of things and relationships when ministers and their ministries submit to a man of God (apostle) - acknowledging his position as the one God used and is using to send and bring forth in fullness.

Apostolic

Church

Government/Training

- This represents training that enables ministers and lay persons to understand the pattern of God's government and how to engage in it and grow from it.

Apostolic Multimedia/Training

- The cutting-edge of apostolic relationships, resources and training to reach the public with the Gospel of Jesus Christ via diverse audio, video, electronic and Internet pathways.

Apostolic Networking

- is the coming together of various joints of the Body of Christ for the purpose of synergy-resulting in increased numbers of those reached and increased effectiveness of efforts to spread the Gospel and make quality disciples for Christ.

Apostolic Community Outreach

- This is where we make cooperative efforts to reach out to the public we are called to serve and make disciples for Christ.
What's Expected of You?
Spiritual Support

-We expect you to pray for the Apostle of God and all that pertains to him. That the God of our Lord Jesus Christ, the Father of glory, may give unto him the spirit of wisdom and revelation in the knowledge of Him. That the eyes of his understanding be enlightened; that he may know what is the hope of his calling, and what the riches of the glory of his inheritance in the saints. Ephesians 1:17-18

Financial Support

-We expect your support of the annual fee as well as your frequent at will offerings.

Physical Support

-We expect your physical attendance at those events designed specifically for you, as well as those designed for the house. (Youth Conference, Women's Conference, Children's Conference, Men's Conference, Church Anniversary, Boot Camp Training, Pastor's Anniversary, and Shepherd's House Retreat).

Your Ministry Itinerary-

This helps to inform the one that is covering you spiritually of your itinerary to adequately cover you in prayer.
From the Executive Director
Apostolic Government, Apostolic Covering, Apostolic Covenant Relationships, Apostolic Authority!
"Many are called but few are chosen" or accepted. We hear this quoted often to remind us that somewhere hidden in this saying are directives that will caution those who have a divine assignment to not disqualify themselves by violating certain principles that relate to ministry. I believe that "the chosen" are those who strive lawfully in the preparation and the process of their summons. Biblical patterns for ministry are clearly seen in the scriptures. There must be Apostolic order in the foundation of any minister or ministry according to the divine pattern.
A father in ministry transfers ministry to sons. John 3:17 states that "God sent His Son into the World"; Matthew 10:5, 16 states, "Jesus sends His disciples forth into ministry", and in Acts 13:3, the Apostles fasted, prayed, and laid hands on Barnabas and Paul and sent them away into the work of the Holy Ghost. When the pattern for ministry is honored, then the minister or ministry will be accepted: "For many are called but few are chosen" or accepted.
Shepherd's House Ministries was birthed to help establish Apostolic order in the Body of Christ so that you MAY BE ACCEPTED in the Beloved and in His work.
By Elder Don Thompson, Executive Director